Music Hack Day Stockholm 2013
Last weekend Spotify hosted the Music Hack Day Stockholm 2013 at their office in Stockholm. In the end, 65 projects were built by 162 participants, using APIs from a variety of music services such as Echonest, Musixmatch, Soundcloud, Radio and Spotify among others.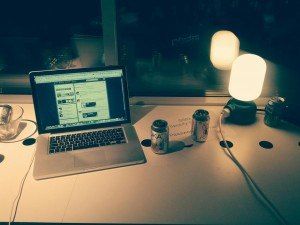 Overall it was a great experience. This was my first hacking event where people from outside my company participated. My project was Extendify, a Chrome Extension that injects Spotify Play Buttons in pages where it detects info related to a track, album or artist. You can check it out on Github.
You can find nice pictures of the event on this set of Flickr and Eventifier.